Virtuous and extravagant music of the 17th century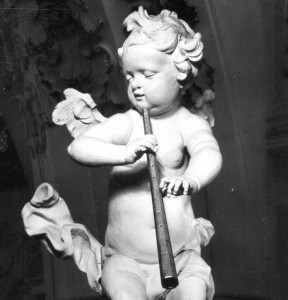 The baroque era knows various forms of affetti; dissonances, accents, tremolos, anticipations are rhetoric devices, that enforce the proposition of the work. Contemporaries called this style  Seconda prattica,  Affetti musicali, Affetti stravaganti,  Musica stravagante or Stilus Luxurianse.
"L'Arte del cornetto" is an overview of the new and extravagant style of the first half of the 17th century with works by Andrea Gabrieli , Ludovico da Viadana, Giovanni Batista Fontana, Girolamo Frescobaldi, Andrea Falconiero, Giovanni Felice Sances, Tarquinio Merula a.o.

Instrumentation: 4 instruments
Two cornettos, viola da gamba/lirone and organ/harpsichord